Meet
Kirsty (me)...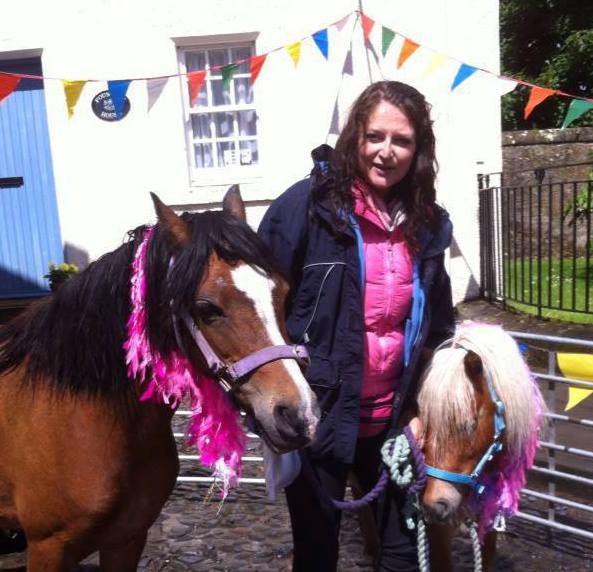 My name is Kirsty Tudor. My two passions are childcare and ponies. Setting up "Toppy Star Pony Hire" allows me to marry up my two loves!
I have been a qualified nursery nurse since 1994 and have worked in a variety of childcare settings. I love watching children learn and discover new things. I am a registered childcare practitioner with the Scottish Social Services Council and am registered with the Protection of Vulnerable Groups (PVG) Scheme. (certificates can be viewed on request). I have had my own horses and ponies for 30years everything from Shetlands to Clydesdales. I have also completed an NC in Equine Studies (with merit) and British Horse Society stage one certificates in equitation and care. I am currently training for my BHS stage 2 and have completed the care section....the rest is to follow!
Nothing brightens my day more than seeing the delight on someone's face when they meet my ponies.
Meet Fynn...(and her horse Eden)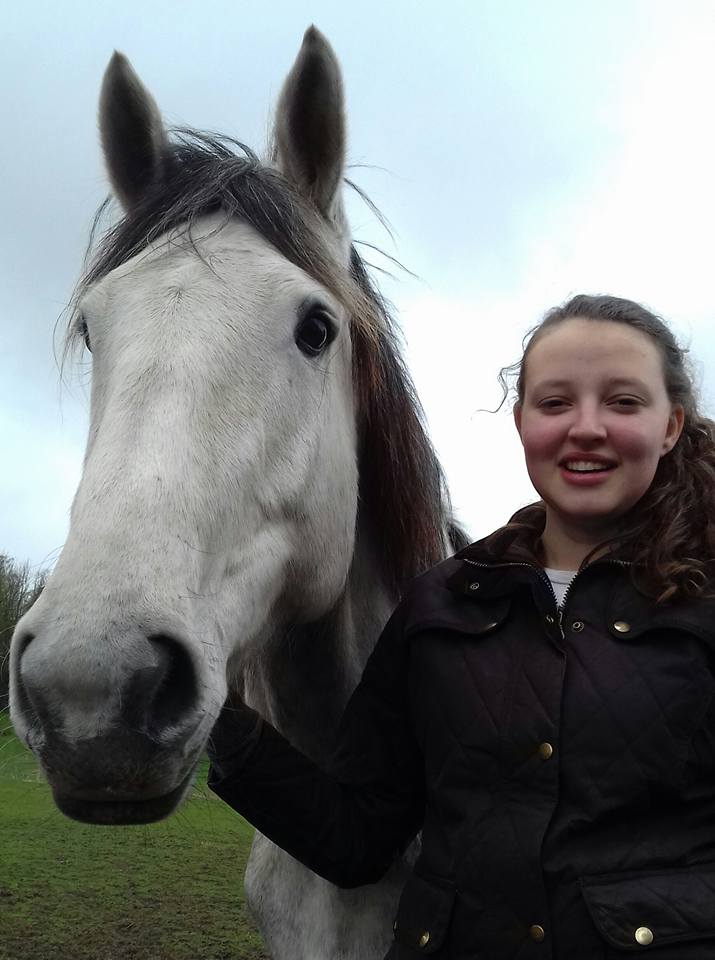 My daughter, Fynn, has grown up around horses and ponies and been actively involved with them since the age of two. She works alongside me full time at Toppy Star Pony Hire now shes left school and I couldnt do it without her. Fynn helps with all ares of Toppy Star... paperwork, planning, events and parties as well as the everyday care, welfare and training of all our ponies.
She is awesome ! (she made me add that!)
Fynn will start working towards horsie qualifications in 2018 and is training hard with her beautiful and very funny sports horse Eden to go out eventing! Eden is currently on livery at a local yard but caused great hilarity when she lived at Toppy Star HQ. She has been known to lick the carvan windows if she sees someone inside with a banana on "Own a pony Days". Fun facts.....Topsy ( the pony who inspired me to set up) was Fynns pony when Fynn was 6 years old! and the pony in our logo was drawn by Fynn of Topsy just after she got her!
Topsy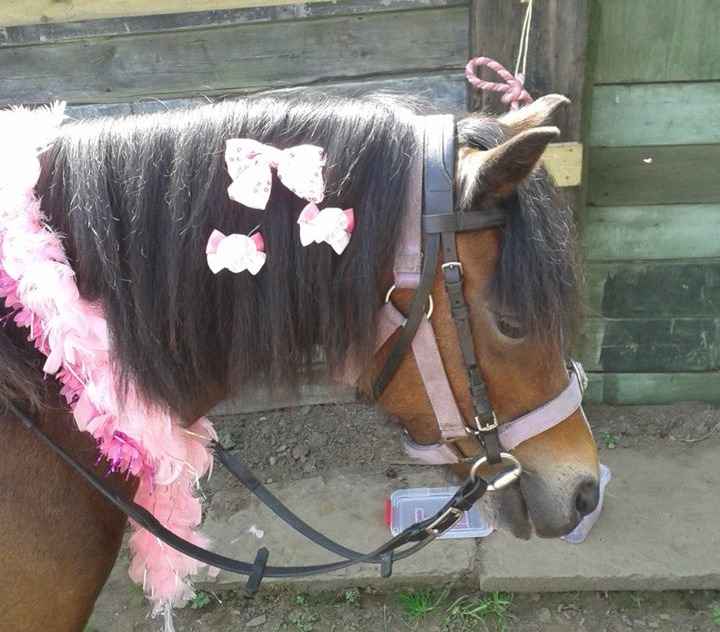 Topsy is a Welsh 'section a' mare (girl). She is 21yrs old and has been in our family for twelve years and was Fynn's first pony. She is 11.2 hands high (hh) and is suitable for children aged 3yrs - 9yrs depending on height and weight.
Topsy has a very kind and sweet nature. She is patient, and has a natural understanding of how careful and gentle she needs to be around children. She was my inspiration for setting up "Toppy Star Pony Hire". Topsy is in her element when taking children for a ride, intuitively knowing she is carrying a precious load. She loves being dressed up and groomed. Topsy is a true princess pony, she loves sparkles, bling and all things pink! Topsy's only dislike is……. puddles on rainy days!
Topsy's special talent is........ being pretty and patient.
Meet Jack...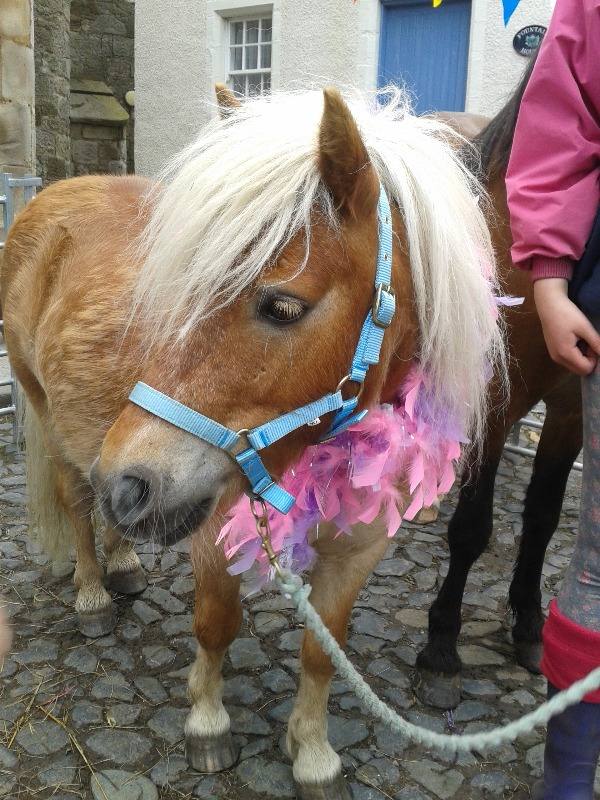 Jack is a great poser for photos....
Jack is a Shetland pony gelding (boy). He is 10 yrs old and was bought to join Topsy on her pony adventures. At 9.2hh Jack is a dinky wee chap. Jack too has the sweetest nature and like Topsy has a fantastic understanding of how gentle he needs to be around children….nothing puts Jack up nor down. He has the wildest hair and is happy to have it fashioned in many styles!!
Jacks special talent is………being cute and making people smile.
Jack is learning to pull a cart and is looking forward to being able to offer fun cart rides.
Meet Bonny...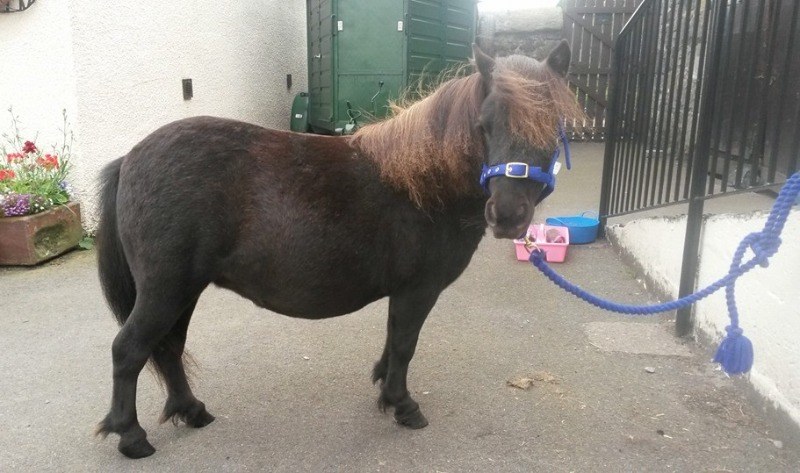 Bonny is a minature shetland pony mare. She is 6 yrs old and a tiny 7.1hh (29 inches). The first time I met her I fell in love! She belonged to my friend Elaine who kindly sold her to me (after a year of begging) as she knew shes was ideally suited to Toppy Star Pony Hire. Bonny has a very sweet nature and genuinly loves people. Bonny attends parties, visits care homes and nurseries. Her tiny size is ideal for small children, going into buildings and for people who are seated and is used to all kinds of mobility aids. Check out the gallery to see photos of Bonny with dogs the same size as her!!!
Bonny is currently learning to pull a cart.
Meet Tallulabelle...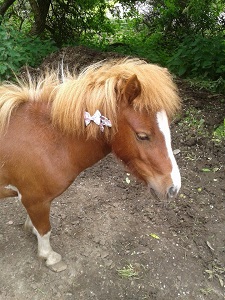 Tallulabelle is a minature shetland mare now aged 6. She was rescued by my friend Elaine, she was in a very sorry state but with lots of care and good nutrition she has recovered well. Tallulabelle is an amazing pony and is not only beautiful in looks, but in nature too. She is affectionate and adores meeting people. Tallulabelle is being trained as a visiting pony. She is so small, at only 30ish inches (approx. 8hh), that it is not only hoped she will be able to entertain at parties and events, but also inside care homes for the elderly. She currently enjoys being part of pamper session...invited or not!!
PONIES TO BE ADDED
DANCER, LEO,DAFFODIL, BETH and AARON, CHESTER AND DEMI (when I can get good pictures)